Valentine's Day! Gifts for Everyone!
Valentine's Day Gifts!
CocoScrubs has been busy creating new products just in time for Valentine's Day.
Men's Oat and Clove Shaving Soap, Rum and Spice After Shave Balm with Aloe and Relaxing Massage Oil with Lavender, Vanilla, Ylang Ylang and a touch of Raspberry. $25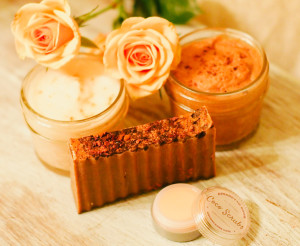 Chocolate Raspberry Sugar Scrub, Amaretto Sour Sugar Scrub, Chocolate Strawberry Lip Balm and a Homemade Soap -$25
Gifts for children to be posted soon, too! Stay tuned…
What do you think?