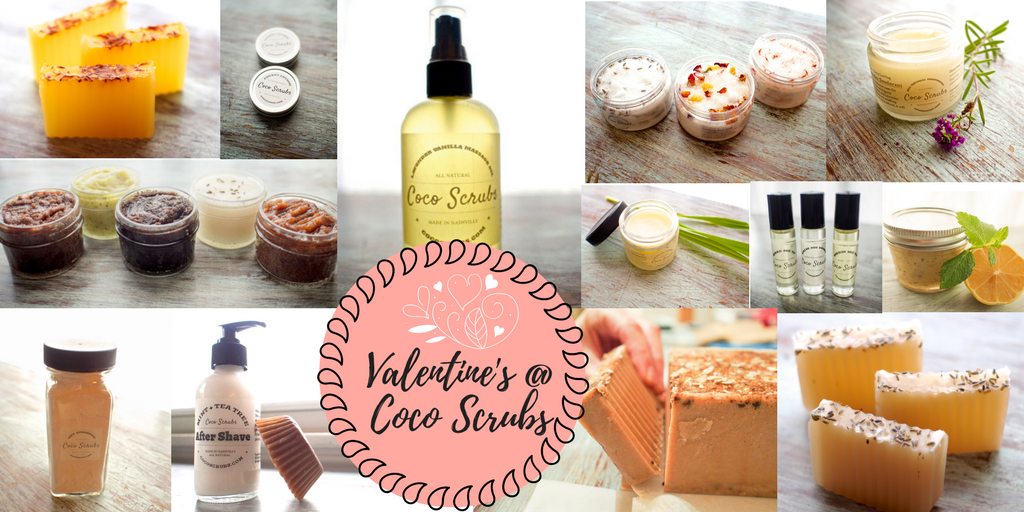 Show your skin a little love for Valentine's Day!
Let Coco Scrubs nourish your skin with our Lavender Vanilla Massage Oil, Silky Handmade Soaps, Sugar Scrubs and Lotion Bars! They are the perfect remedy to soothe and revive your skin. Order now and get your goodies in time for Valentine's Day!
Much love, Tammy @ Coco Scrubs
What do you think?