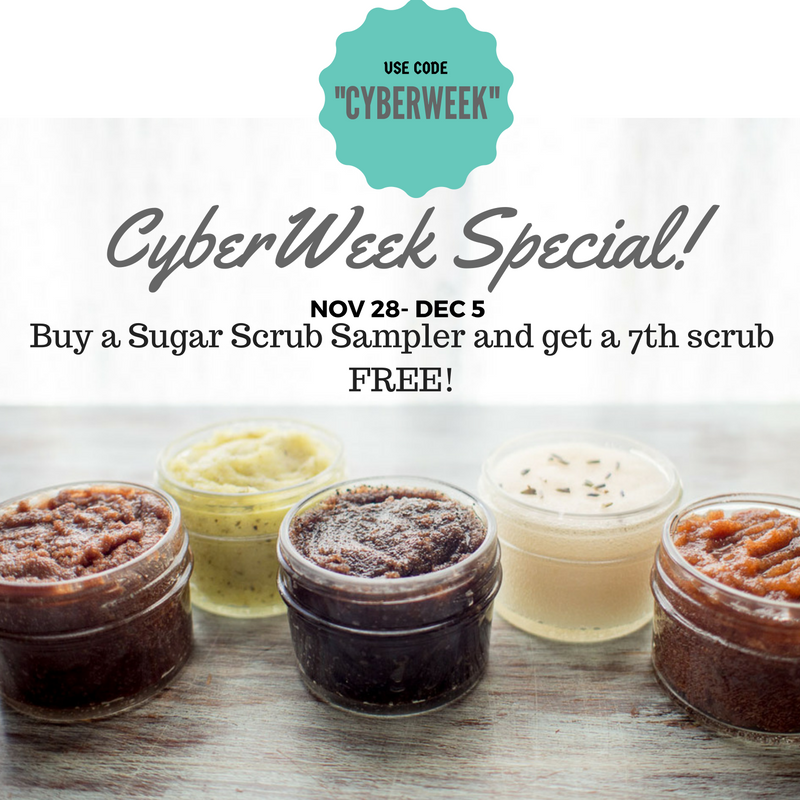 We at Coco Scrubs are THANKFUL for you! We hope that you had a great Thanksgiving!
Christmas is approaching and we are in full swing here in Nashville.  This week we wanted to offer a special for you. Order your Sugar Scrub Sampler and get a 7th Sugar Scrub FREE using the code "CyberWeek" and get FREE shipping as well!
Much love from Coco Scrubs,
Tammy
What do you think?